2017 Market Summary
The results are in and the data is staggering! The average sales price for a resale home back in 2013 was $193,016. In 2017, it jumped all the way to $250,296. This means many people have more money in their home than they might think.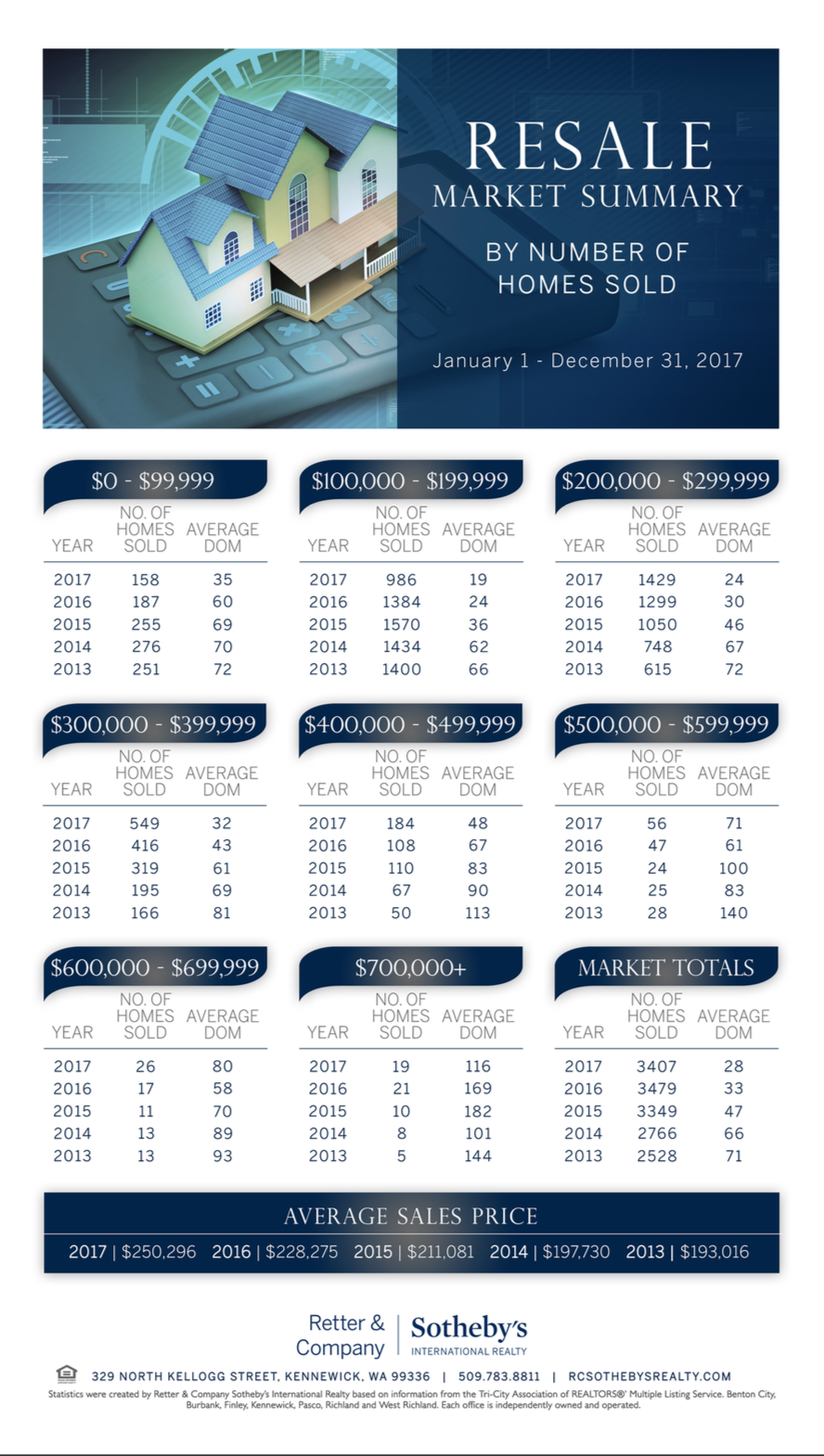 For most families, five years bring many changes. Maybe you're like my family and have added a few extra kiddos. Maybe it's time to downsize or move to a new city. Or, maybe you're just ready for something new. This is a great time to sell!
So, what makes this year any different from last year? Last year, construction was down due to the lack of available lots. That forced homeowners who were willing to sell, to stay put. There were little options for buyers. In 2018 Sotheby's is introducing 15 new subdivisions with available lots, giving buyers the options they want for building a new home.
If you're thinking about selling, I'd love to do a free analysis on your home to see just how much money you might be sitting on. If you've been thinking about buying, but have been frustrated by the lack of options, rest assured there is light at the end of the tunnel. Let me show you everything you have to choose from. Don't wait. Give me a call today.